The Korean Wave, also knows as the Hallyu Wave , refers to the global popularity of South Korea's cultural economy. The concept basically consists in exporting cultural aspects such as entertainment, music, TV shows and dramas to the other parts of the world.
The word "Hallyu" originates from the Chinese language, and it literally means "Korean Wave". It is a collective term used to describe the massive growth of Korean culture and popular culture encompassing everything from music, movies, drama to video games and Korean cuisine.
When talking about the first stages of the Korean wave, research has shown that the popular media in the region has attributed the origins of Hallyu to a couple of movies and TV soaps that were released in 1999. "Swiri", an inspiring movie about the North Korea/South Korea espionage released in 1999, gave Hallyu the public face as it became hugely successful across South East Asian countries. It was followed by a soap opera called "Autumn in my heart" in 2000 that sustained the excitement created by Swiri. Other movies that followed by were "My Sassy girl" in 2001 and "Winter Sonata" in 2004. All of these became very popular not only in Korea but also in Singapore, Japan, Taiwan, Hong Kong, China and Vietnam. The success of these entertainment products created a tremendous effect about the exploding popularity of Korean culture.
Also, during former president Barack Obama's state visit to Korea in March 2012, he made reference to the Korean Wave, which was made the country's top priority by the government.
<Swiri movie poster>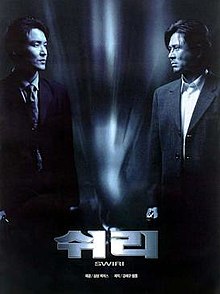 Source: Wikipedia
<Autumn in my heart>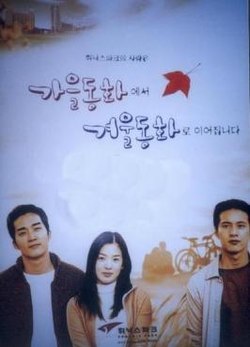 Source: Wikipedia
However, studies have shown that the Hallyu wave has started forming since earlier, the several movies which have become famous overseas representing more of a public face of the concept. This being said, there are five main factors which have contributed considerably to the evolution of the Korean Wave.
Lifting the ban on foreign travel for local Koreans
The Korean Government's decision in the early 1990s to lift the ban on foreign travel for Koreans was probably the most important and beneficial factor which lead to the development of Hallyu. Through this, many Korean citizens had the opportunity to travel to the Western World, mainly the US and Europe, and helped them pursue education in western countries. New perspectives of doing business have been brought back to Korea, and along with this, new subtleties and interpretations to art, cinema and music and innovative forms of expressions.
Restructuring of Korean chaebols
            During the same time as the ban was lifted, Asia (and Korea) was going through the severe Asian financial crisis of 1997-98. The Asian financial crisis was a perfect storm of bad debt, panic among lenders and regional economic challenges. In December 1997, the Korean government took out a loan of USD 97 billion from IMF (International Monetary Fund). They ended up using only USD 19.5 billion, and the loan was paid back in 2001 three years prior to schedule. Korea had been a poor country just a few years prior to the Asian financial crisis, and defeating poverty was something that the country had learnt the hard way. Therefore, all measures were used to pay back the loan and get back on track in record time.
Samsung is one of the most prominent Korean chaebols, and the implications of the 1997-98 crises gave birth to an enhanced push for internationalization by the company and its owners as they sought new growth outside Korea. Samsung and its rise since then is a prominent example of how Korean firms have benefited from the global interest in what Korea is and what the country has to offer.
Banning the censorship laws
            The Korean censorship laws had prohibited movie makers and other artists from presenting many topics considered controversial. This had diminished their creative independence for a long period of time. In 1996, the Korean constitutional court banned this censorship and opened up numerous topics for artists to explore. This decision provided immense opportunities and independence to the young and vibrant generation of Korea to express newer and bolder ideas through cinema and music. Many influential film makers rose during this period.
Increased emphasis on branding by leading Korean companies
Some of the major chaebols of Korea like Samsung and LG had started their branding journey by mid 1990s. There was an increased emphasis on quality, design and marketing and branding on a global scale. These skills were extended to many other sectors of the economy as well. Collectively, there was an increased urge to improve overall quality and provide superior goods to the world market.
<Samsung and LG, two major chaebols of Korea>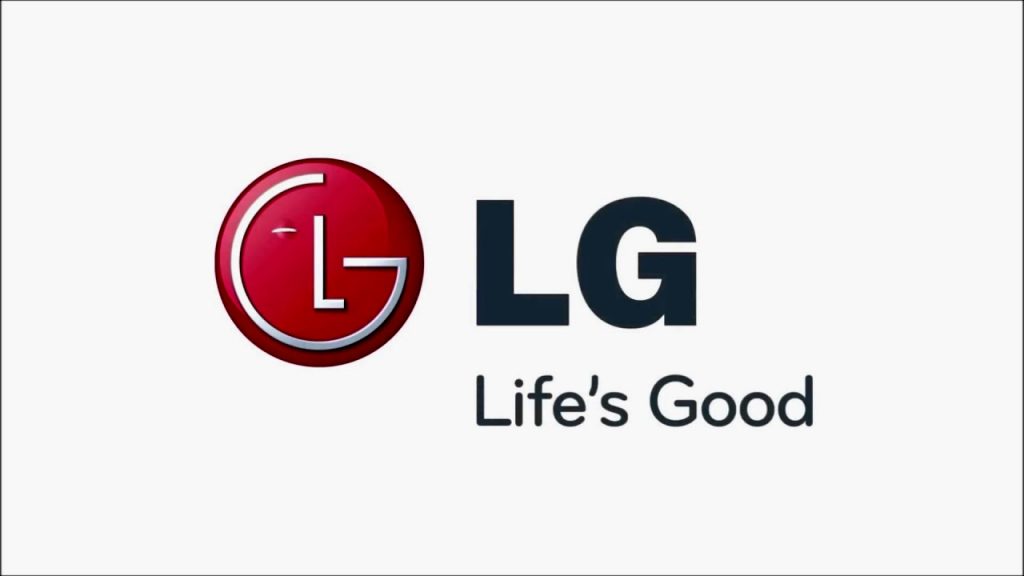 Source: Wikipedia
Increased focus on infrastructure
In Korea, significant funds have been spent to develop high-tech internet infrastructure in order to give every Korean citizen the opportunity to benefit from being connected to the rest of the world. Also, Korea is one of the countries that invests into the nations's start-up businesses. Studies have shown that one thirs of all venture capital in Korea is spent in the entertainment industry.
These five main factors have manifested mainly in the mid 1990s. Due to a generation of young Koreans with a lot of energy, talent and conducive cultural environment in Korea, music, dramas and movies with a more controversial topic appeared and increased the popularity of Korean entertainment products. Many young local singers and bands adapted the US rap music to suit the Korean taste and it emerged as a big rage. These entertainment products (music, movies and dramas) initiated the phenomenal growth of Hallyu.
The growth of the Korean Wave
Since 1999, Hallyu continued growing, turning into a cultural phenomenon. Although the five factors mentioned above have helped in bringing this wave to life, the process has not been unplanned or totally spontaneous. In this perspective, other five main factors have contributed to sustaining the growth of the Korean wave.
Growing popularity of Korean brands – such as Samsung, LG, Hyundai, KIA; These brands became well known all over the world due to progress and better quality of their products;
 Increased R&D in design, production and overall quality – This new emphasis on better quality has seen an increased investment in research and development in creating products of superior quality. The entertainment products like movies, music, soap operas have all been described as having excellent production quality. South Korean movies now are of Hollywood production value and quality.
As the popularity of these movies, music and soap operas increased manifold in the region, it has also resulted in increased creative output. Since 1999 to the present, many Korean movies with innovative and appealing themes have been released.
<Train to Busan (2016)>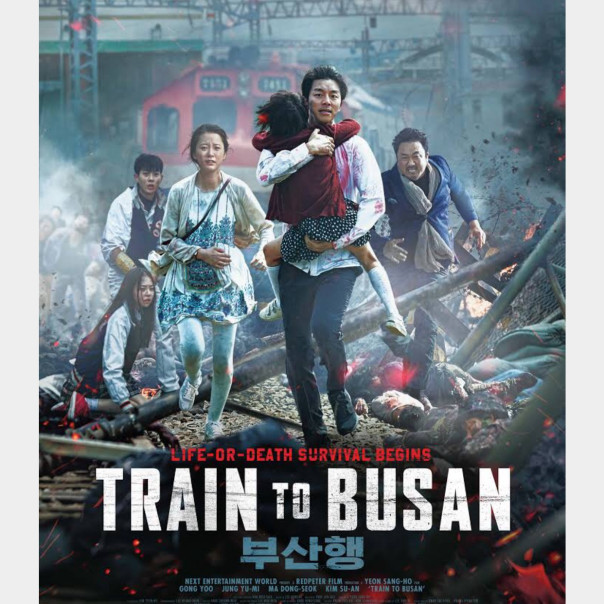 Source: Imdb
<A taxi driver (2017)>
Source: Imdb
K-pop has also been one of the huge ways of exporting the Korean language and culture across the Globe. Dedicated fans support their favourite idols by buying not only albums, official merchandise and other payed content, but also the products of the companies the artists become ambassadors of. This way many chaebols adopt this as a business move, which turns out to be successful most of the times.
Tourism in South Korea has also recorded a consistent growth due to k-pop artists that engage in specific advertisements(Example: The "I Seoul U" campaign, BTS being Seoul's Honorary Tourism Ambassadors). Also, top group BTS is estimated to have a $4.6 billion impact on Korea's economy annually.
<BTS in the "I Seoul U" campaign>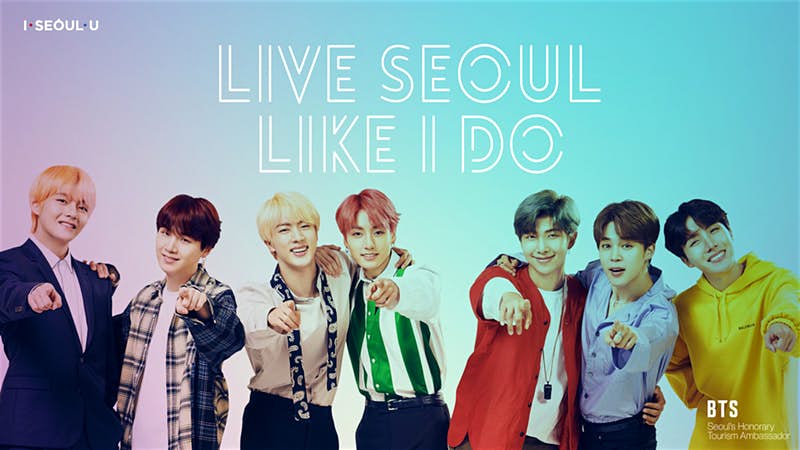 Source: The lonely Planet
Effective management of all touch-points – Touch points are the different situations where the customers come in contact with Hallyu. The entertainment industry, the different organizations involved in movies, music companies, online gaming companies, Korean chaebols and the Korean government have meticulously orchestrated their efforts in ensuring a consistent experience. All these elements have contributed to showing the interesting points of the Korean wave in the media.
Continuous support from the Korean government – the Korean government sponsors 20-30% of a USD 1 billion investment fund earmarked to nurture and export popular culture. The remaining funds comes from investment banks and private companies and are managed by the Korean Venture Investment Corporation.
Lesser animosity towards Korea in Southeast Asian region – The direct result of this has been the continuing animosity towards Japan in many Asian countries, most notably in mainland China. This has been the main reason for Japanese music or lifestyle not becoming a rage in many Asian countries. Korea on the other hand has been a former colony of Japan and thus is on the same page as many other Asian countries. This has helped Korea both ways. The Japanese are able to identify with them as they are closer to Japan in terms of development and sophistication than any of the other Asian countries and therefore, Korean cultural exports have been huge in Japan.
<Prime minister of Japan, Shinzo Abe(left) and President Of South Korea Moon Jae In(right) at the APEC Summit in Danang, Vietnam on Nov. 11, 2017>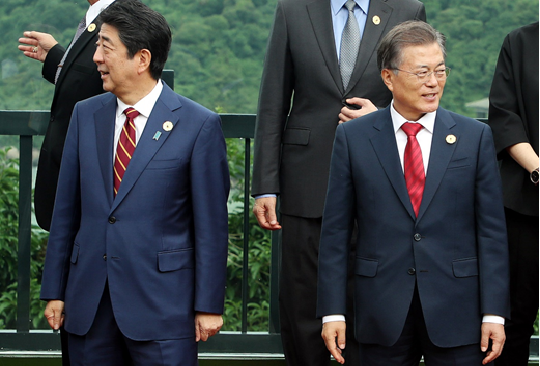 Source: Business Korea
The future of the Korean wave
It is obviously true that the Korean wave has brought Korea on to the global stage. With so much international attention on Korea and its pop culture scene and its creative economy, it is necessary for the Korean government to leverage on all its entertainment and cultural products to further drive the brand equity of Korea as a country. However, even if hallyu has grown enormously over the years, there are also some challenges to face, such as sustaining innovation in the cultural products, avoiding over-exposure of Korean stars, or sustained investment from the Korean government.
Furthermore, Hallyu is now drawing "one Asian map" in East Asia where there is no cultural homogeneity that ties together this region into oneness. It is amazing how Chinese, Japanese, South East/Central Asian people form a social consensus and a cultural solidarity through the hallyu songs and dramas.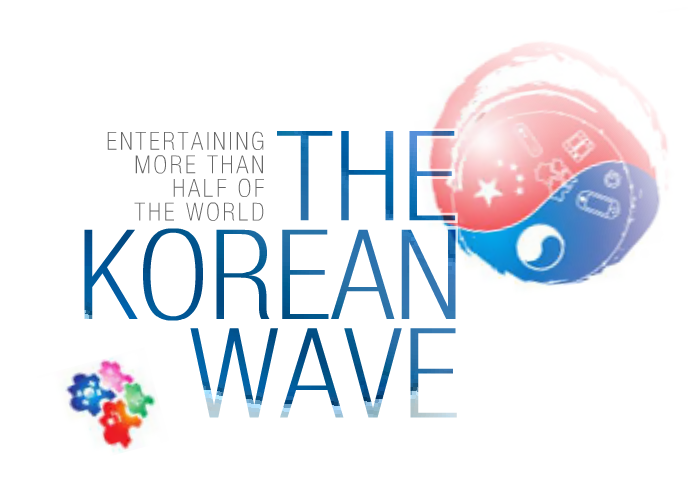 Source: Beyond Hallyu
Sources:
https://martinroll.com/resources/articles/asia/korean-wave-hallyu-the-rise-of-koreas-cultural-economy-pop-culture/
https://resources.elitetranslations.asia/2017/01/04/hallyu-wave-started/
https://en.wikipedia.org/wiki/Shiri_(film)
http://www.businesskorea.co.kr/news/articleView.html?idxno=32478
https://www.imdb.com/title/tt6878038/
https://www.imdb.com/title/tt5700672/
https://www.lonelyplanet.com/articles/bts-seoul-tourism-campaign
https://www.allkpop.com/article/2019/06/bts-estimated-to-have-a-46-billion-impact-on-koreas-economy-annually