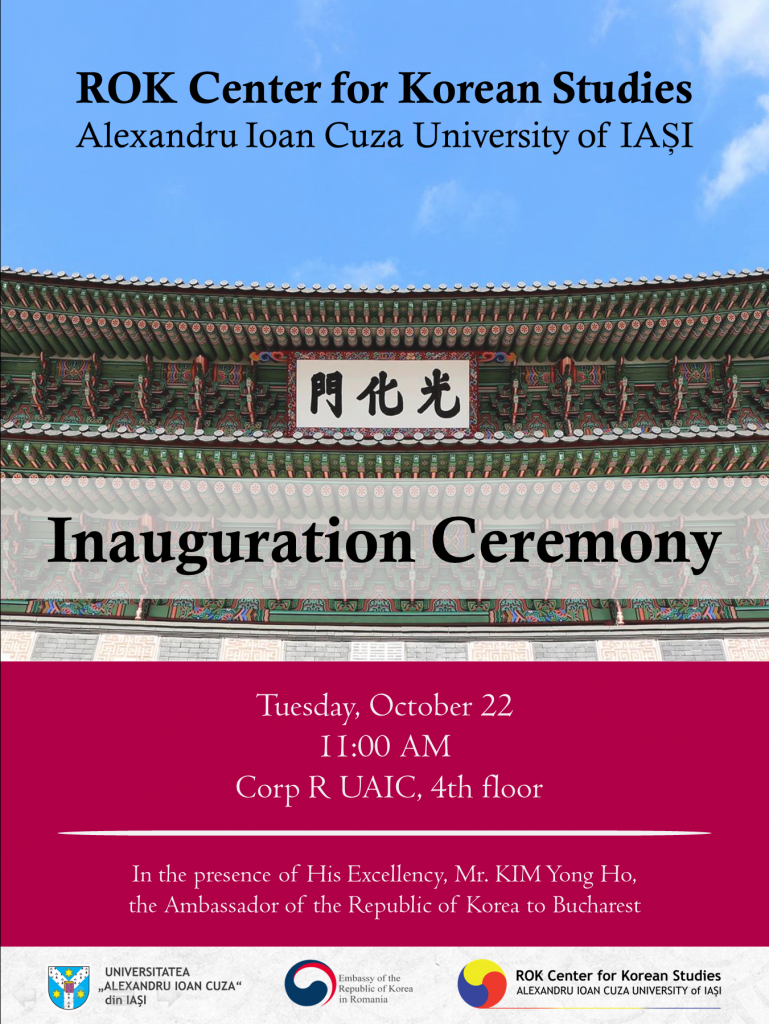 Join us for the official inauguration!
The ceremony for the official inauguration of our Center will be held on Tuesday, October 22, at 11:00, at our headquarters in university building R, 4th floor, in the presence of His Excellency, Mr. KIM Yong Ho, the Ambassador of the Republic of Korea in Bucharest and several university officials.
As a center for research and students, our mission is to develop and promote Korean studies curricula and activities within the university and the region.
ROK Center is the result of a project supported by the Academy of Korean Studies under the Seed Program for Korean Studies, financing agreement AKS-2018-INC-2230007