Korean Lunar New Year (구정, 음력설)
2019 – The Year of the Golden Pig (황금 돼지의 해)
Known as Seollal(설날), Korean New Year is the first day of the lunar Korean calendar.
It is the most important of the traditional Korean holidays. It consists of a period of celebrations, starting on New Year's Day.
The Korean New Year holidays last three days. It is customary and may be required under collective bargaining agreements for South Korean businesses to close for the Lunar New Year.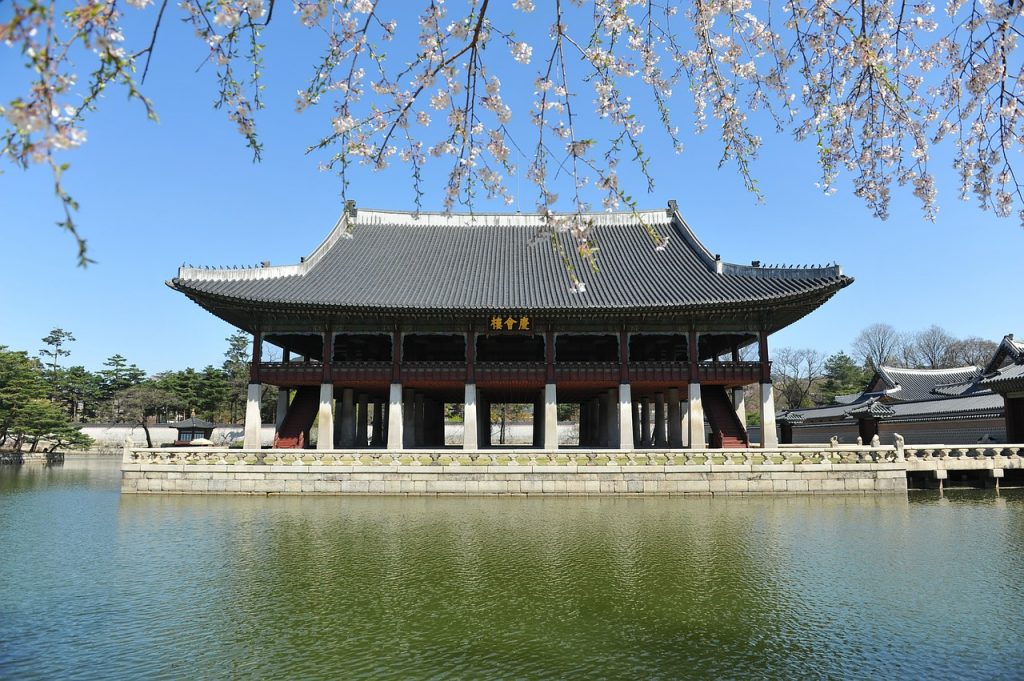 <Gyeonghoeru Pavilion (경회루)>
Despite this festival having its origins in antiquity, Seollal was under threat as a holiday for about a century until the 1980s. It was effectively ignored during the period of Japanese rule as part of the cultural assimilation with the solar New Year pushed instead with three days of holidays. Lunar New Year was only reinstated as a one-day holiday called Folk's Day in 1985. It was named Seollal in 1989 when it was expanded to three days and solar New Year clipped back to two days. Now, they celebrate only 1 day, 1st of January for Solar New year. In South Korea, the Lunar New Year festival centers on family reunions, food and placating the ancestors.
During the New Year festivities it is common for adults to wear the colourful traditional costume, the Hanbok (한복). Traditional women's hanbok consists of a blouse shirt or a jacket and chima (치마), a wrap-around skirt, which is usually worn full. Men's hanbok consists of a shirt and baji (바지) which means pants in Korea.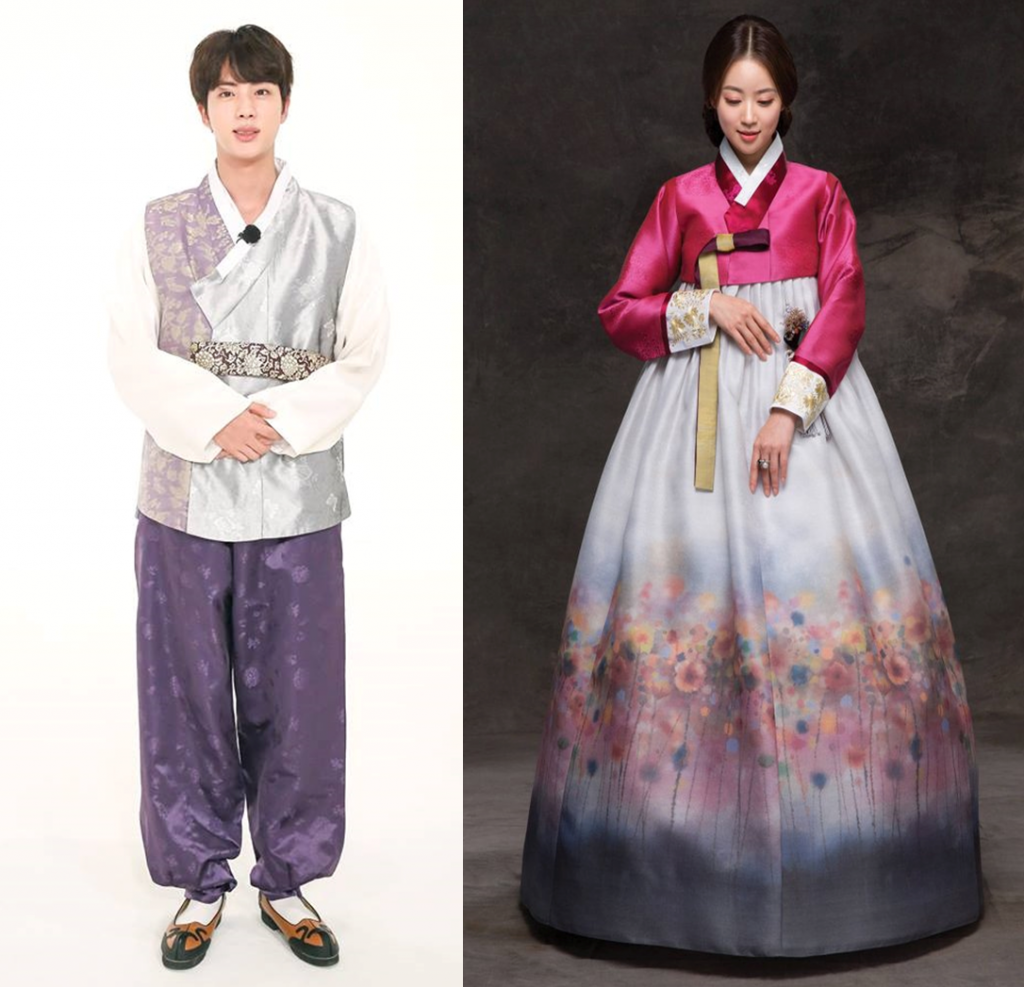 <Korean Traditional Costumes, Hanbok (한복)>
Source: https://www.etsy.com/ie/listing/550517453/hanbok-luxury-korean-traditional-costume
The soup that takes a year to eat
Tteokguk (떡국)  is a traditional Korean food that is customarily eaten for the New Year. The dish is a soup with thinly sliced rice cakes. According to tradition the Korean New Year is similar to a birthday for Koreans, and having Tteokguk is part of the birthday celebration. Once you finish eating your Tteokguk, you get one year older.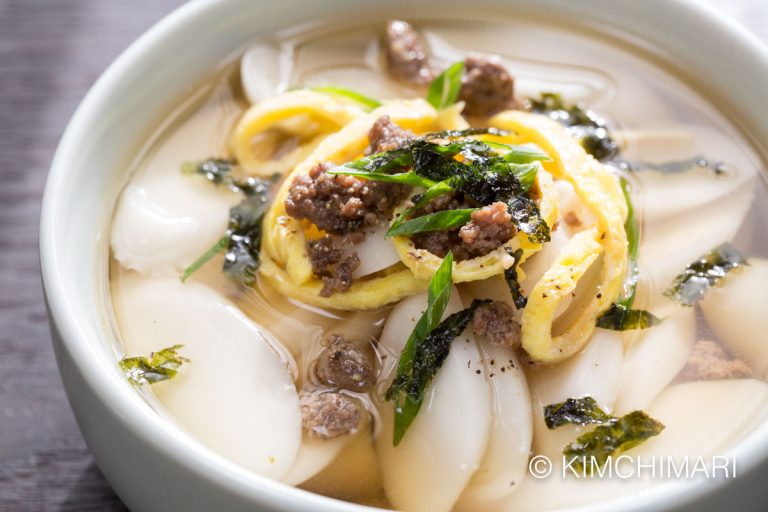 <Tteokguk (떡국)>
New Year's Day
Celebrations on New Year's Day in Korea are similar to the western traditions such as parties and fireworks to welcome in the New Year. A recent tradition is the ringing of the historic Boshingak Bell. The bell was originally constructed in 1396 and is now only rung at midnight of 1st of January.
Another Lunar New Year's Day custom is playing Yunnori (윷놀이), a traditional board game.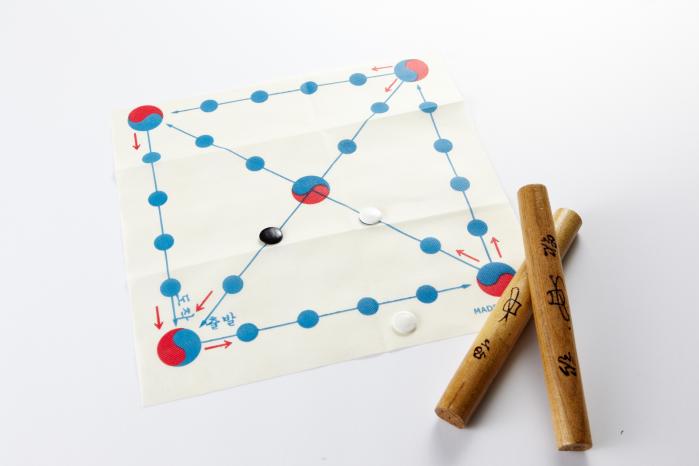 <Yut-nori (윷놀이)> – Source: Wikipedia
The Year of the Golden Pig
A dream of a pig means wealth or luck in the life of local Koreans. As many other Asian people Koreans hail the year of pig as a prosperous year among other 12 animal gods on the Chinese Zodiac. Korean people are excited about the coming of the year of pig as the year 2019 is not ordinary one but a very special year of pig, "the Year of the Golden Pig," which comes every 600 years. People say babies born in the golden pig year will have comfortable and wealthy lives.
A person born this year is likely to be a good parent. He may be easy to anger, but he is intelligent, honest, courageous, completes projects, gallant, and sincere. People born in these years are honest and straightforward. They can be relied on to see things through. They tend to be popular and make lasting friendship and are good neighbors.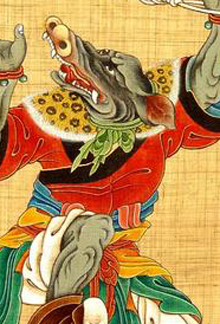 The Year of the Pig: 1923, 1935, 1947, 1959, 1971, 1983, 1995, 2007. People born in the Year of the Pig are loyal and thoughtful. They also have a great thirst for knowledge. Quick-tempered and introverted, they have a hard time making friends, but their friendships are lasting. Sometimes they tend to be too honest for their own good. Not good at business, they are more suited to literature and the arts. Their compatible signs are Rabbit, Sheep, Dog, and Dragon.
<Portrait of the Pig in the Chinese Zodiac>
 Source: The Seoul Times
Famous Koreans born in the Year of the Pig: Park Jimin (singer – BTS), Kim Taehyung (singer – BTS), Leeteuk (singer – Super Junior), Kim Hee Chul (singer – Super Junior), Ma Dong Seok (actor), Ahn Jae Wook (actor), Ahn Suk Hwan (actor), Choi Il Hwa (actor).
Source: The Seoul Times, OfficeHolidays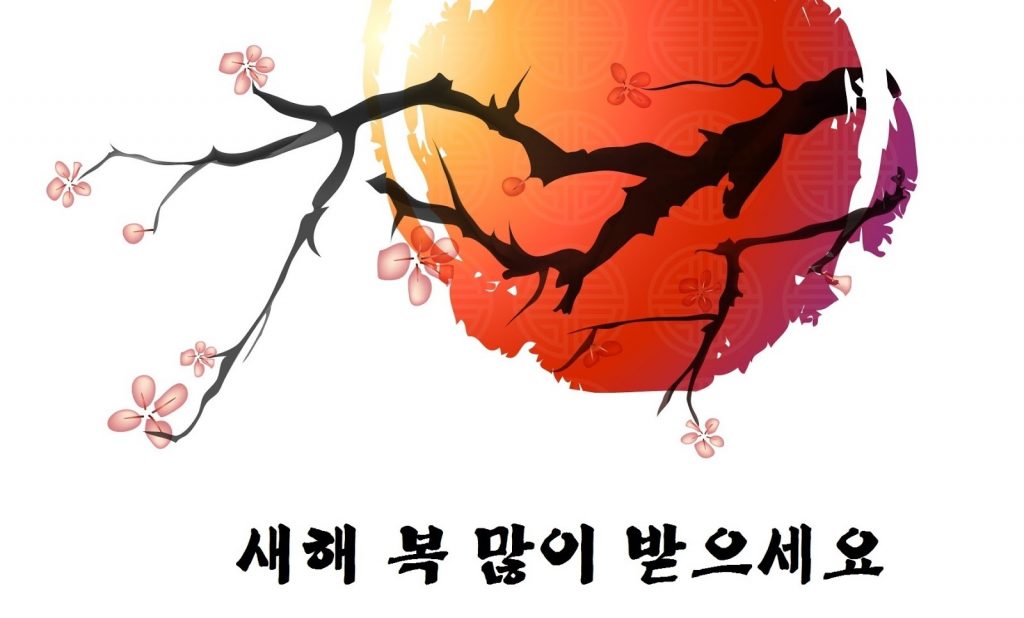 <Happy New Year!>
Source: https://sunburstkorea.blogspot.com/